Free US shipping over $99
30-day risk-free returns
Ultra-Premium Razor at an Everyman Price
The Era is a razor unlike any before it. We spent years working with the most advanced mass-production metal 3D-printing company in the world to create the Era. The result is a razor that performs as well as a razor three times the price. With ten different base plate options, there is an Era for everyone.
Level One Safety Bar
*Click any bar to learn more
Level One Open Comb
*Click any bar to learn more
The Era is uniquely versatile with ten different base plate options so you can choose the optimal setup for you. Users with sensitive skin can opt for Levels One or Two, while fans of an efficient razor will likely prefer Levels Four or Five. Level Three is the sweet spot for most users, with a just-right combination of efficiency and comfort.

Each of the five base plate levels come with the option of open comb or safety bar. Users who go several days between shaves may prefer the open comb for hacking though thick growth. Safety bar is the most common choice and it's what we recommend for most users.
Perfect Edge-to-Edge Blade Clamping
The Era's precision 3D-printed head clamps the blade firmly right at the cutting edge, eliminating blade flex, leading to a more stable and predictable shave.

The same base plate features that give the Era great blade clamping also make the Era virtually impossible to clog. Lather and cut whiskers flow through the base plate easily, meaning you can cut through more hair and rinse less often.
Extra Grip When You Need It
Every Era comes with six nitrile grip rings that can be installed on the handle to increase grip when desired. Add as many or as few as you'd like to customize the Era handle to fit your shaving style.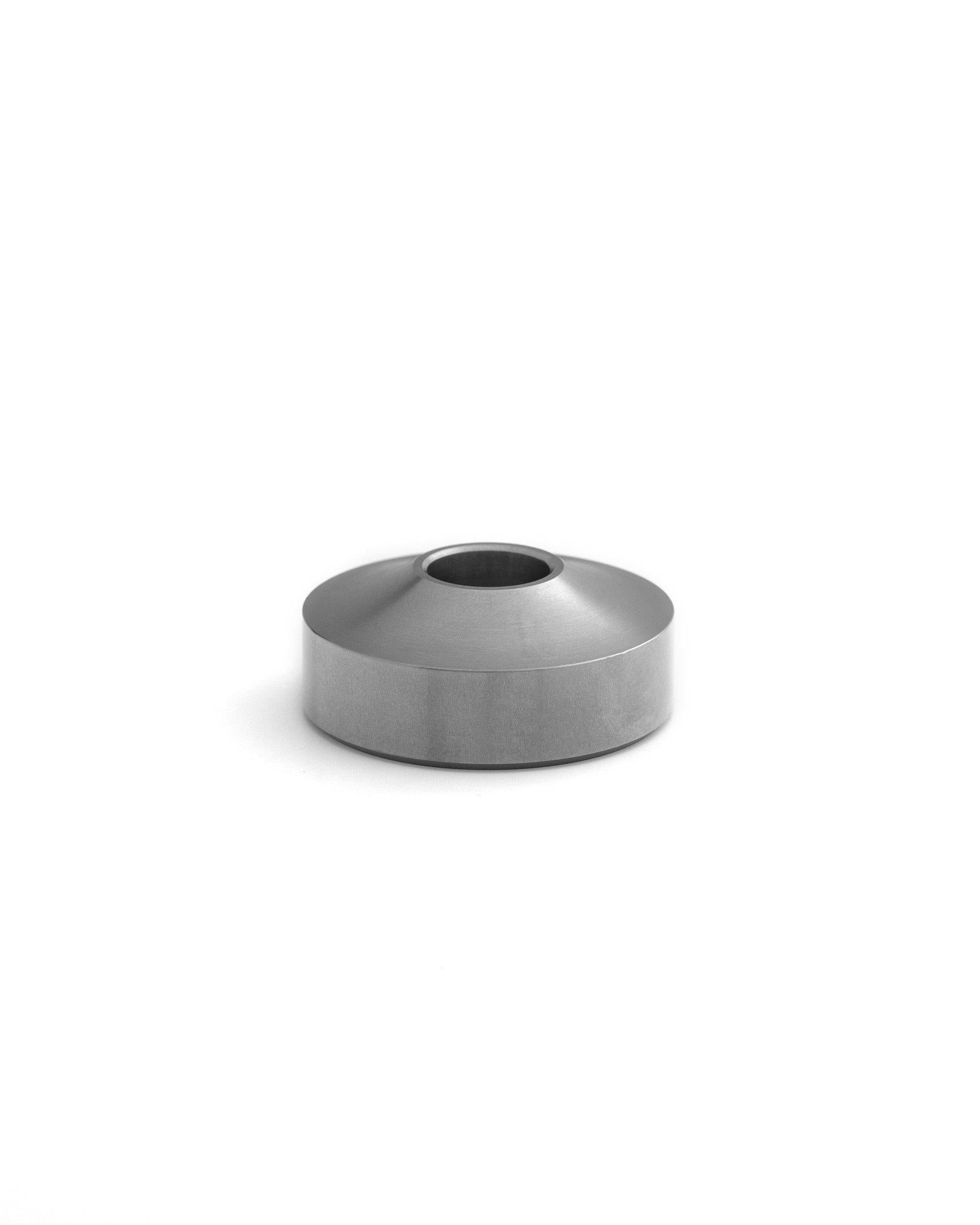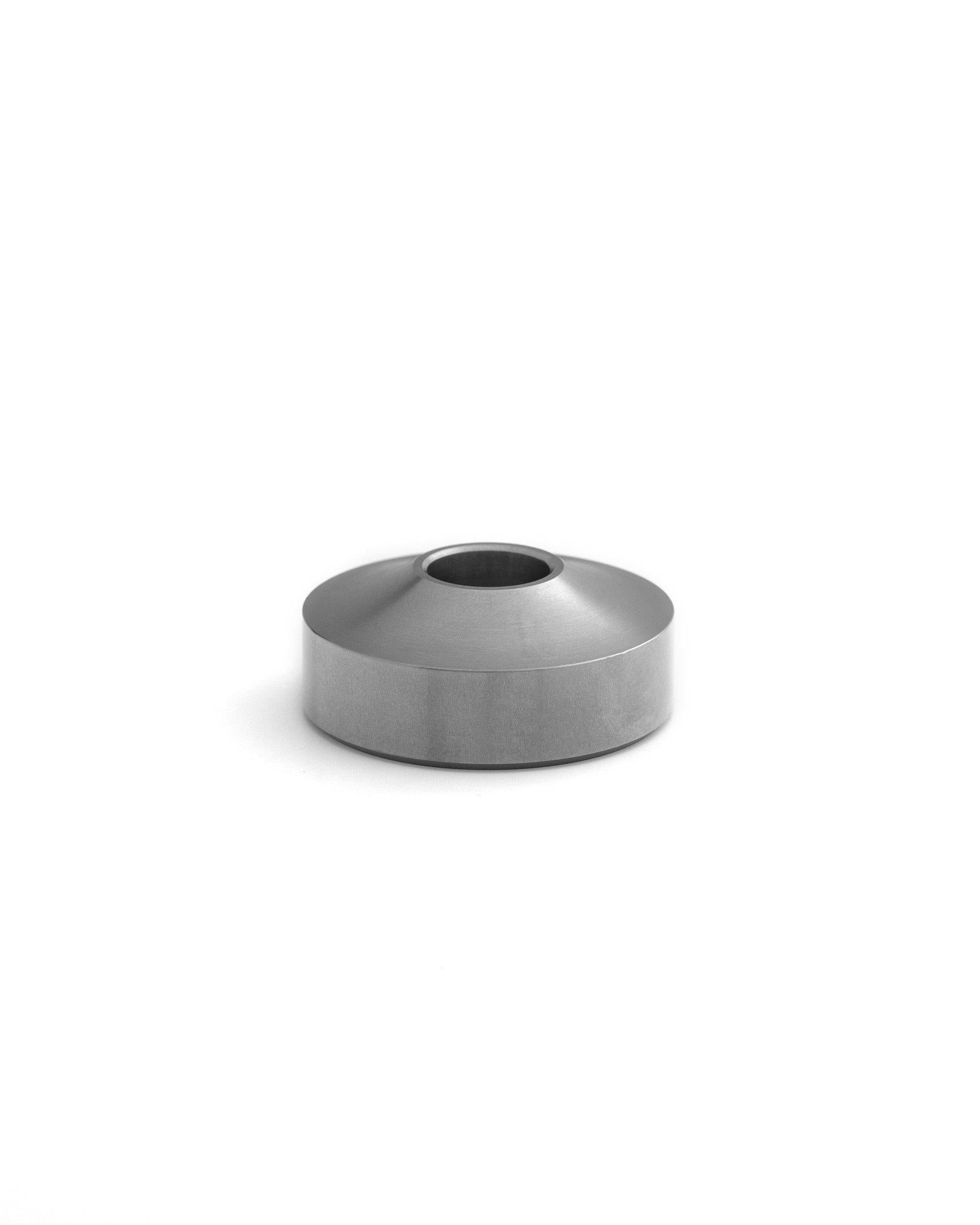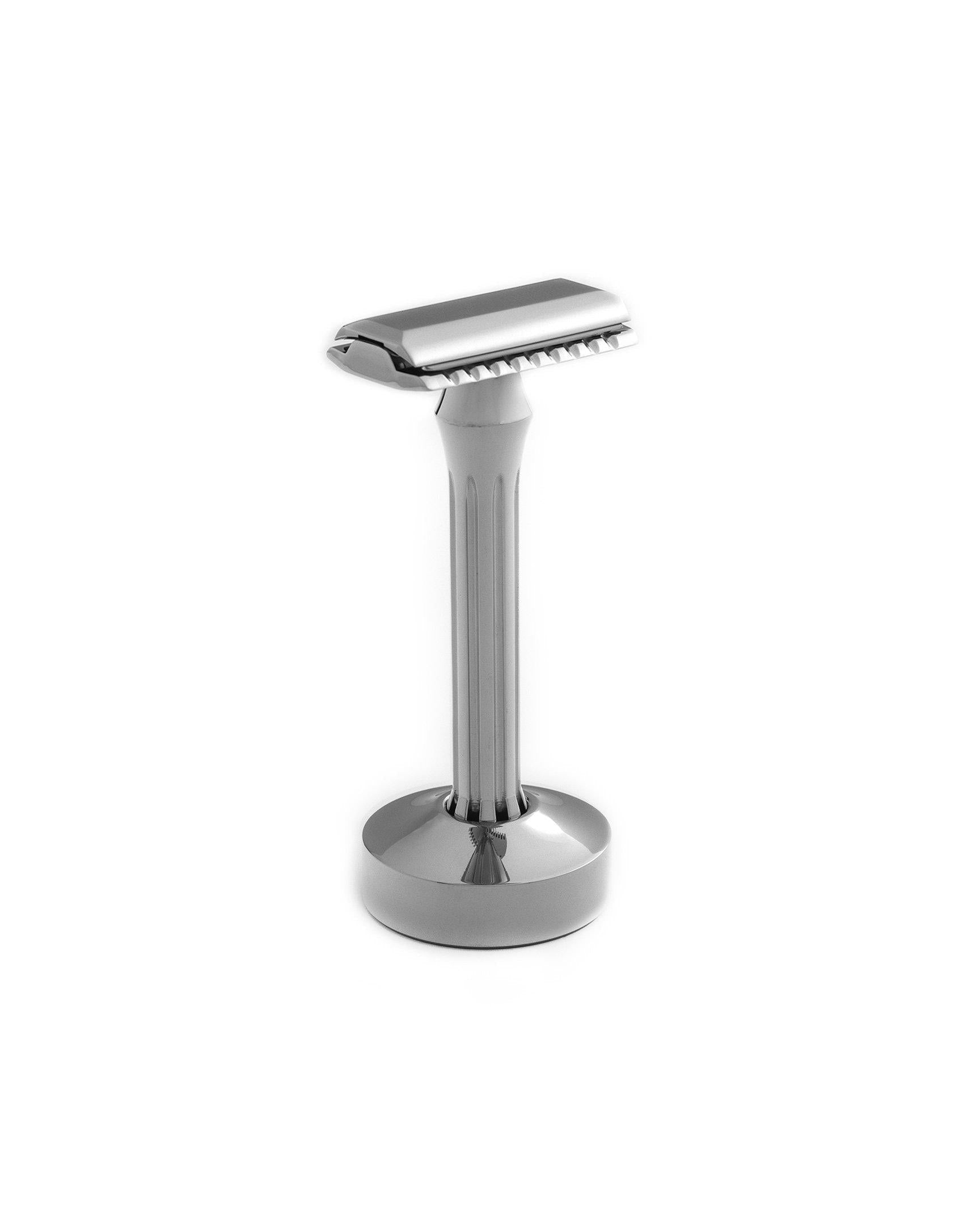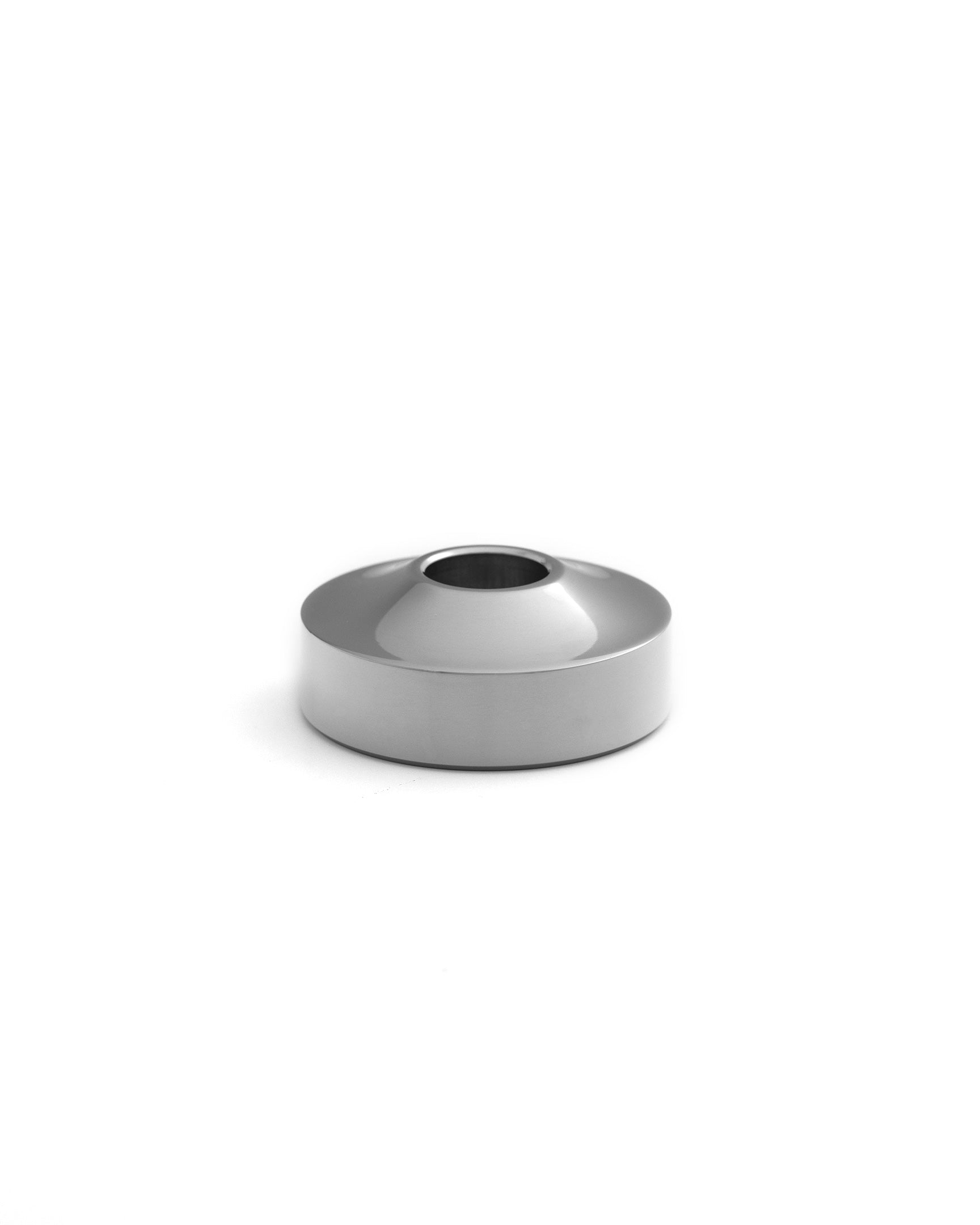 Blackbird Stand
$45.00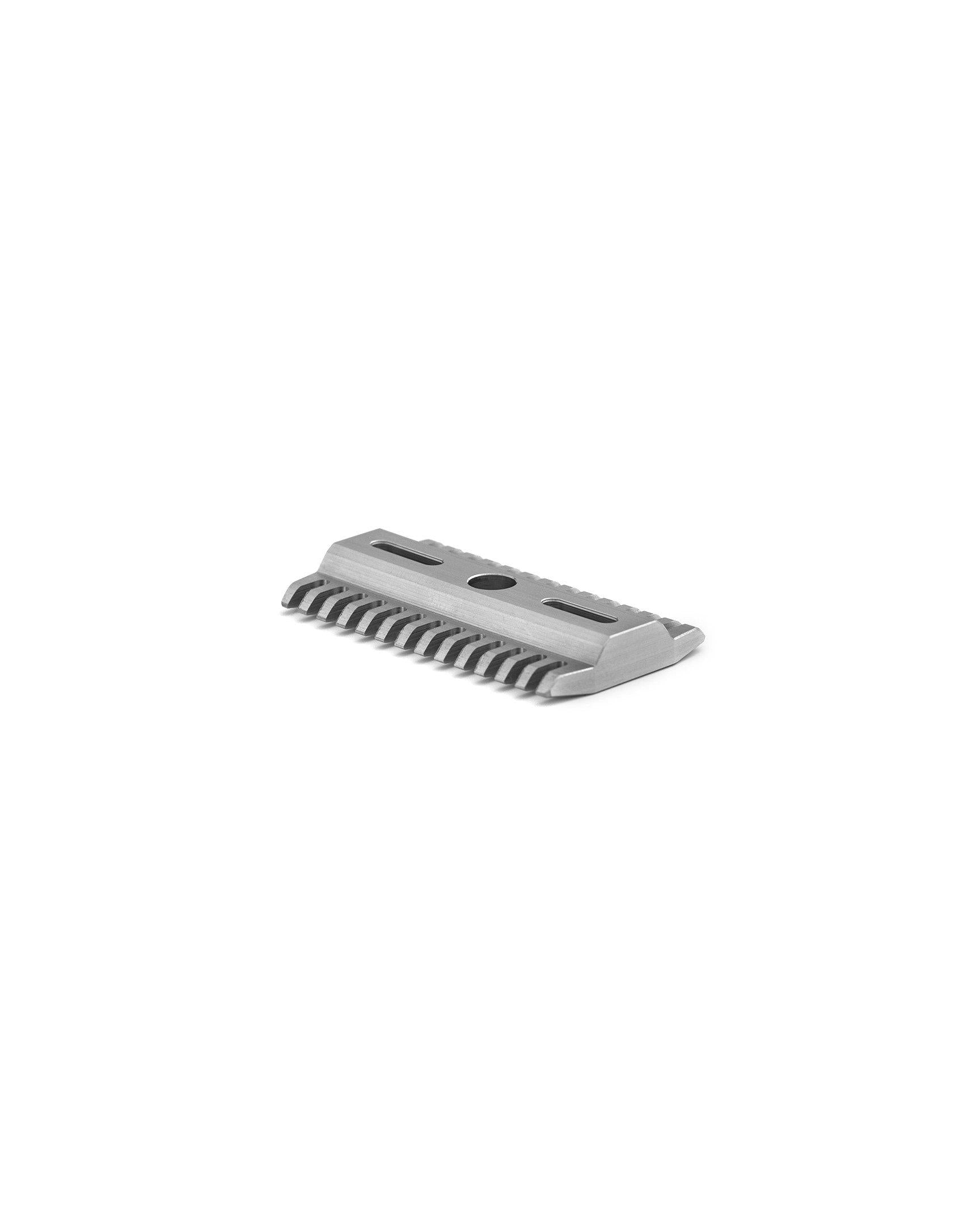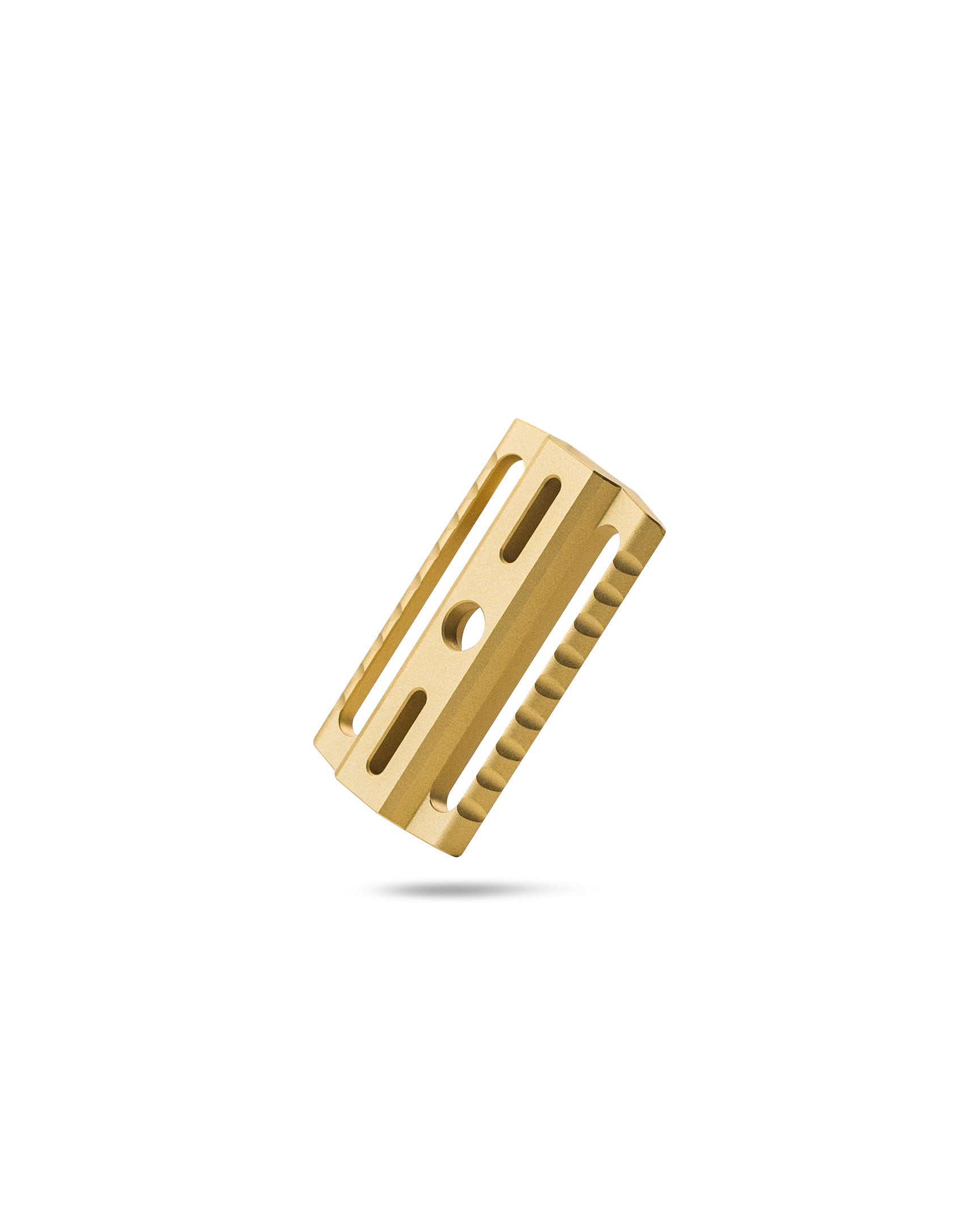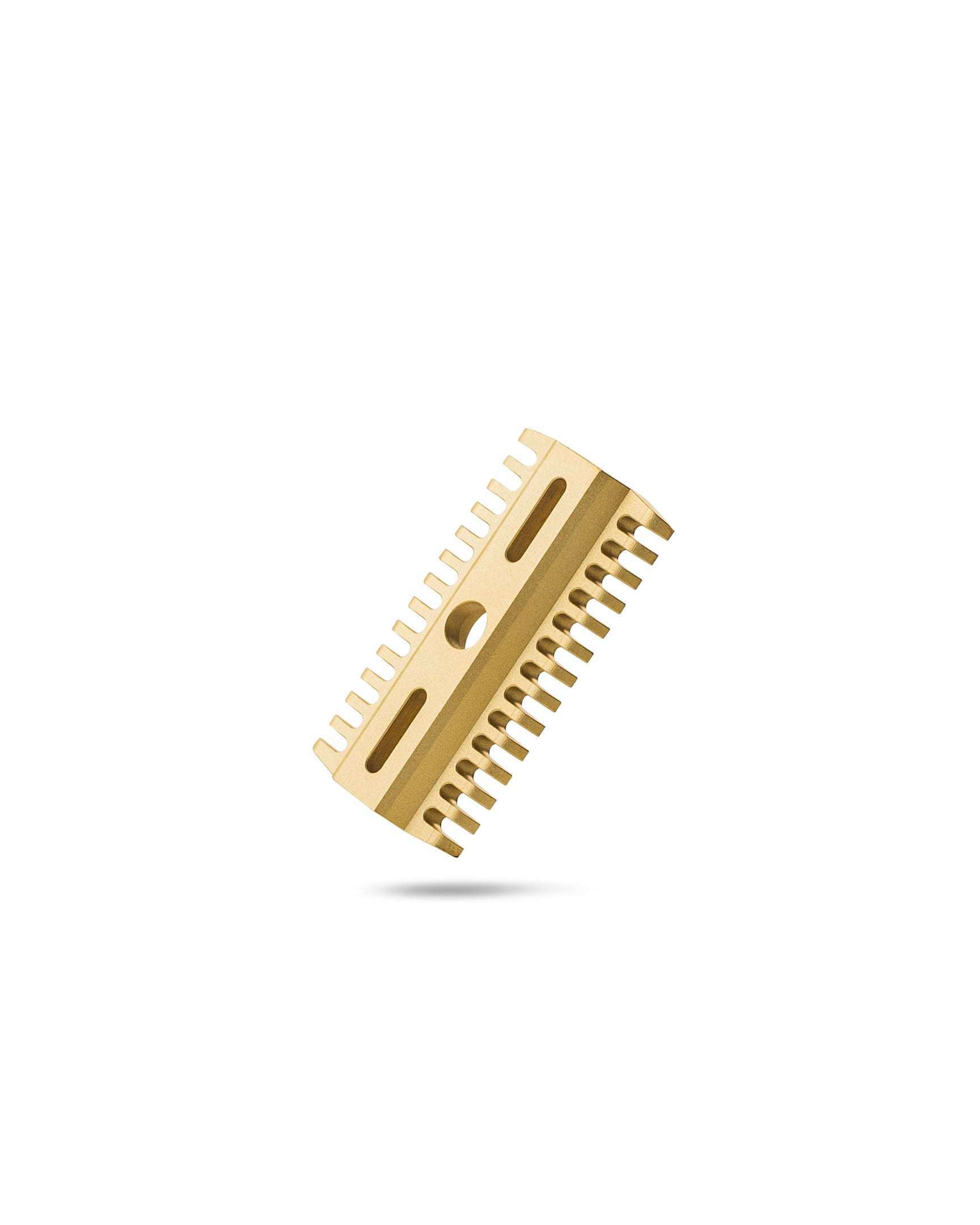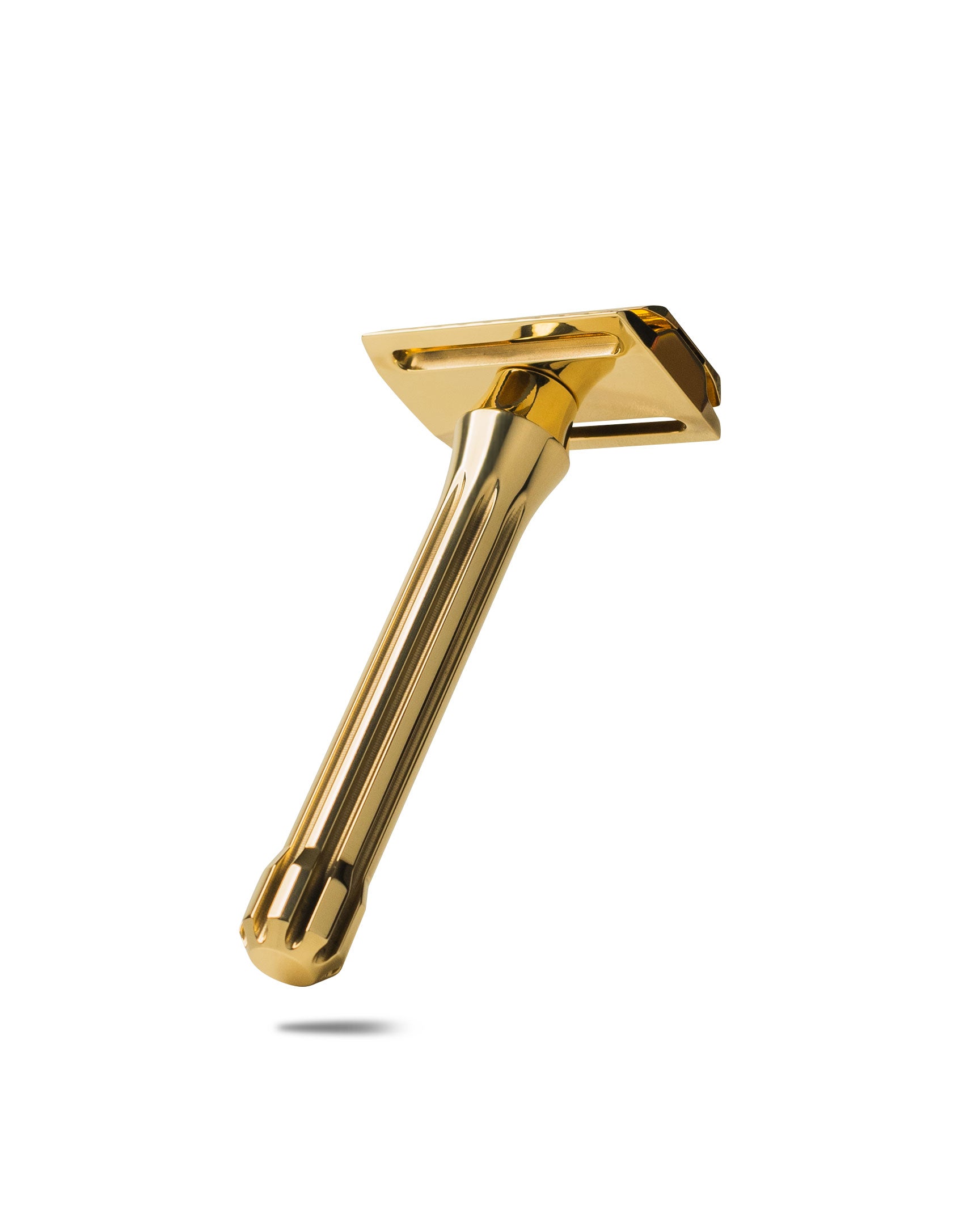 Blackbird Base Plate
$82.00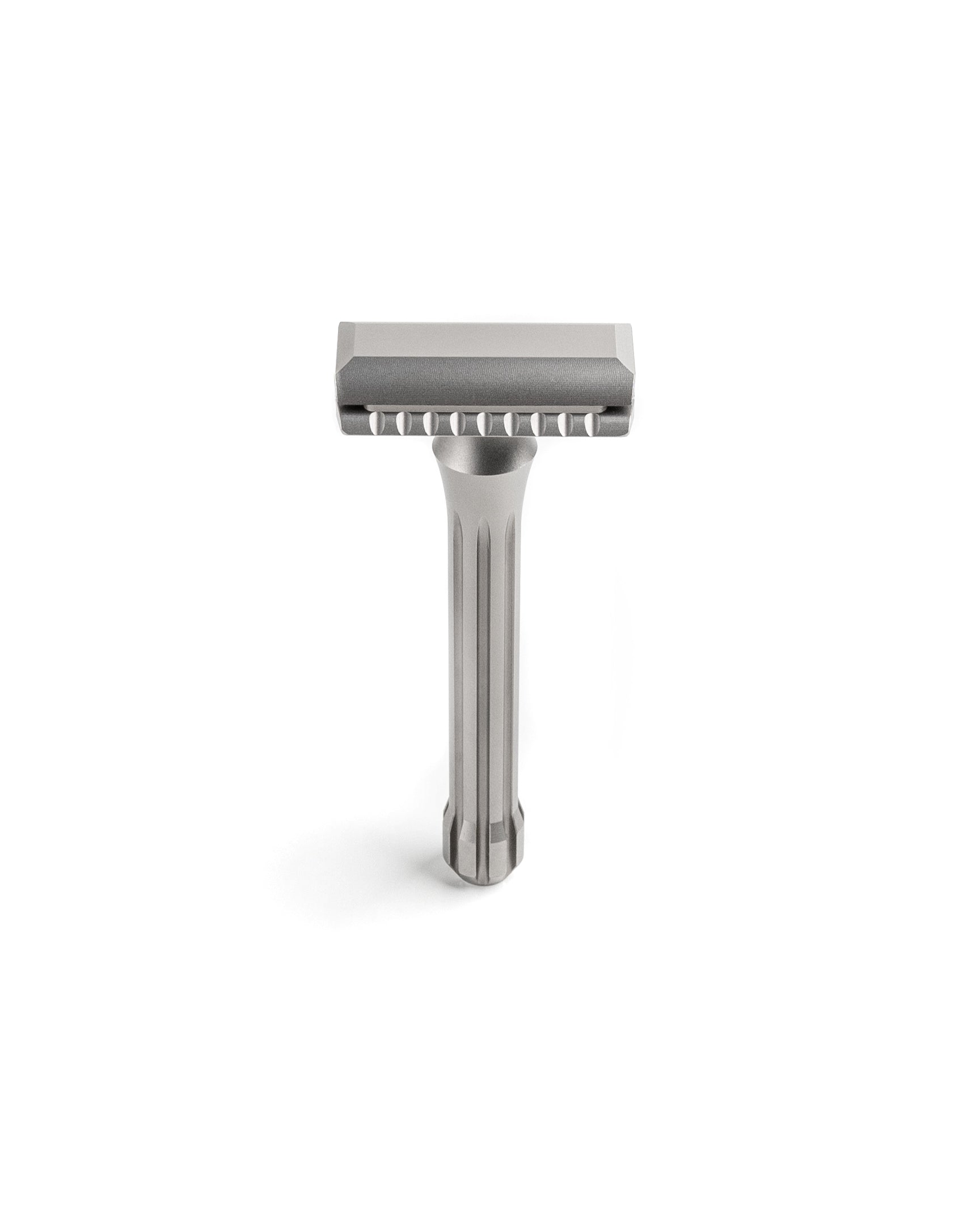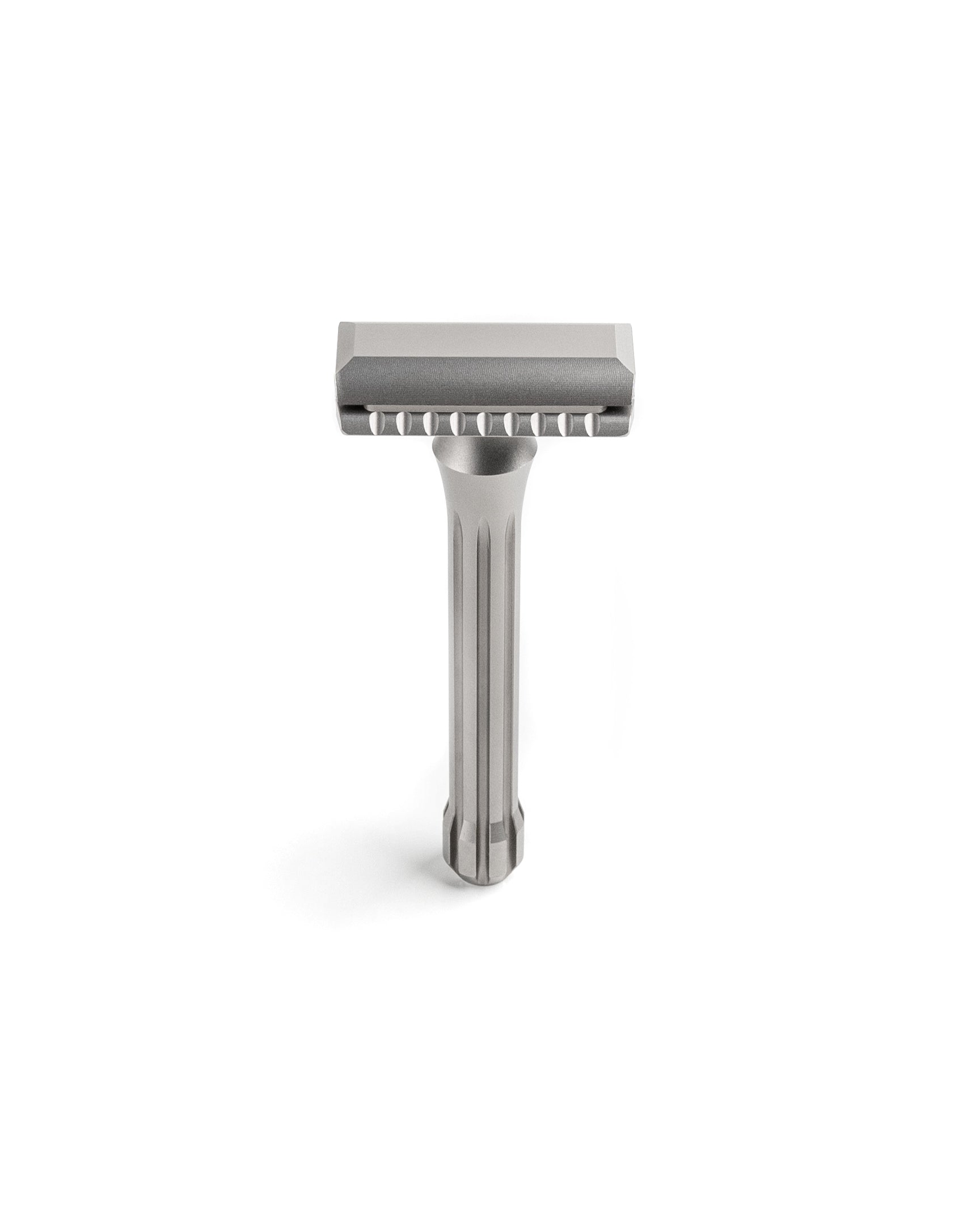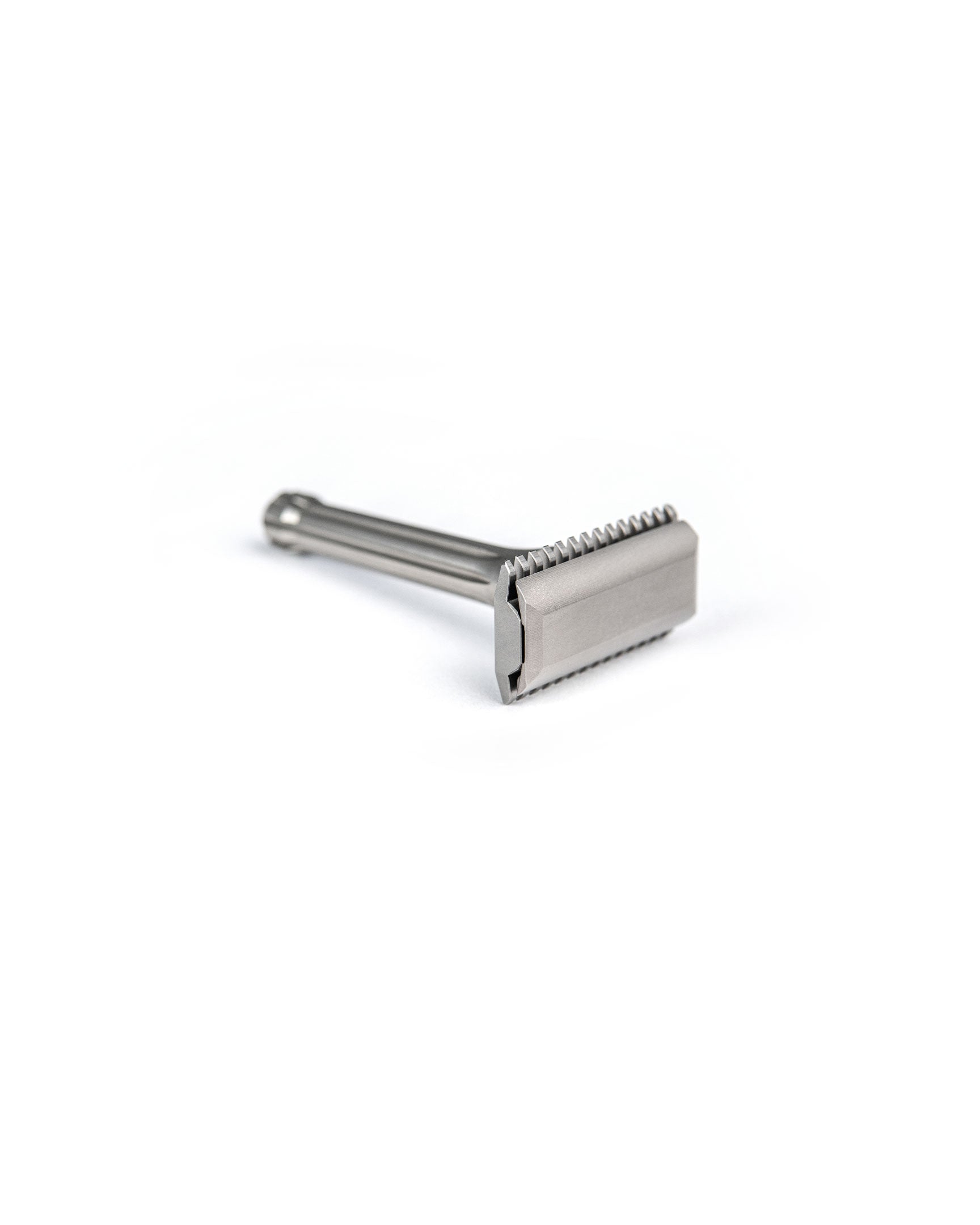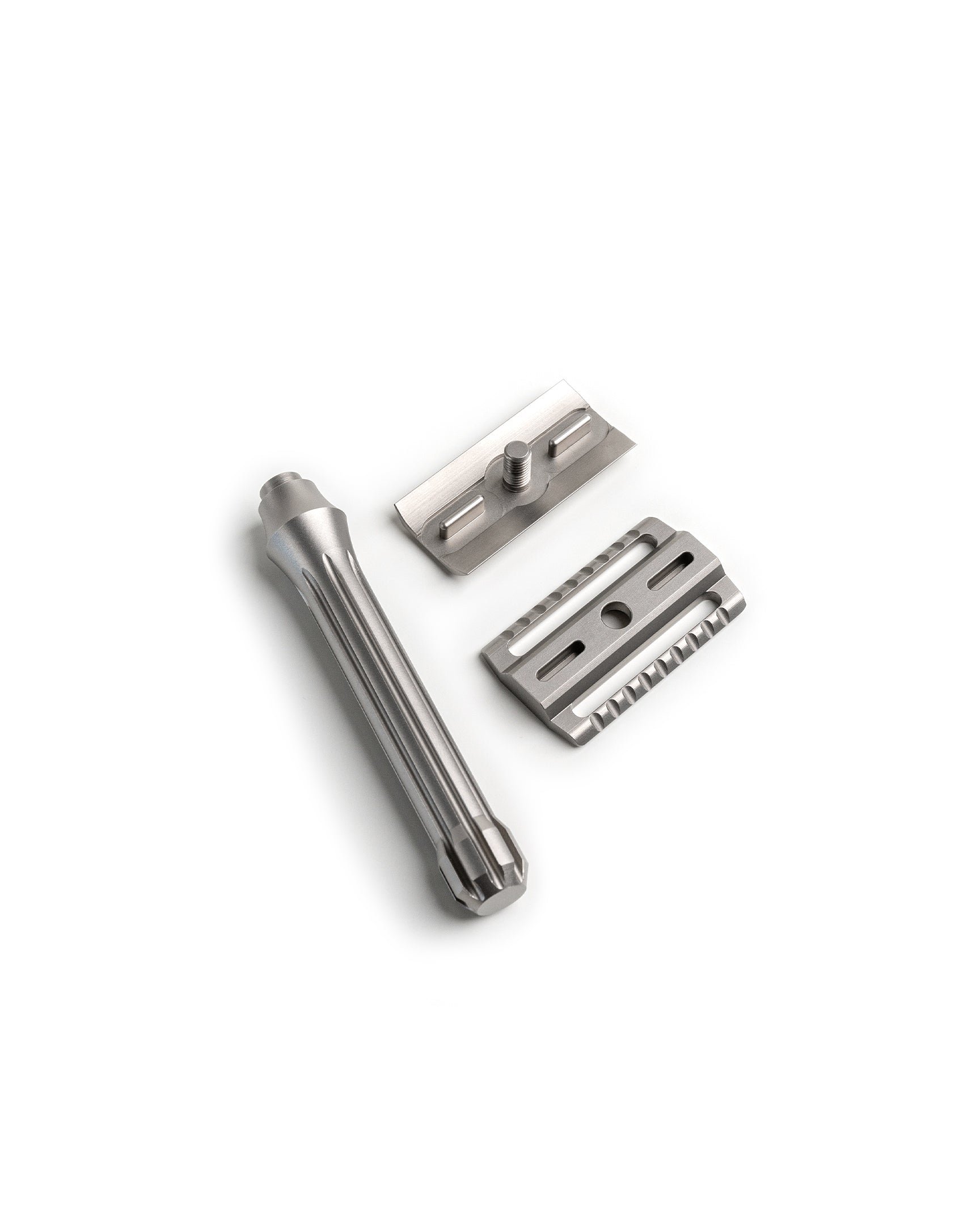 Blackbird Titanium
$320.00